Luxury Special Rattlesnake Brown / Brown Guitar Strap #1062
Delivery time: 2-3 day(s)
---
Description
Do you want to buy this product in $US from Guitar Center USA? Click here ...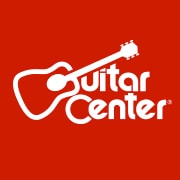 Guitar Strap / Bass Strap.
Genuine Leather. Padded.


Width: 2.75 inches
(7 cm)
Length adjustable: 37.5 - 65 inches
(95 - 165 cm)


State-of-the-art! The RICHTER® brand was born with this strap series. This masterpiece of German craftsmanship is made from the very best materials. The weight distribution and

wearing comfort are particularly pleasant due to its ergonomic upholstery. Also suitable for heavy instruments in any playing position.

Material:
Genuine leather.
Vegetable tanned premium buffalo leather - oiled by hand.

Application made of genuine fish leather in "rattlesnake" snake leather look.


Lined with a breathable, skin-friendly microfiber.


The padding is made of special cold foam.


Robust saddle thread gives the strap a striking contour.