Backline Brown Guitar Strap #1648
Product no.: 1648
Delivery time: 2-3 day(s)
---
Description
Do you want to buy this product in $US from Guitar Center USA? Click here ...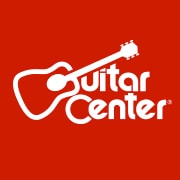 Guitar Strap / Bass Strap.
Synthetic leather. Padded.


Width: 3.15 inches
(8 cm)
Length adjustable: 36.2 - 56.9 inches inches
(92 - 144 cm)
Very softly padded guitar strap with a comfortable padded hem. Highest wearing comfort.
The strap is made of leatherette (synthetic leather, vegan) and is therefore particularly light.


A classy stitched seam gives the strap a noble contour. Reinforced area around the pin holes.
The ergonomic padding made of special cold foam runs throughout the entire shoulder part.